Chad E. Foster
Upgrading and maintenance of an author and high-impact keynote speaker Chad E. Foster website.
Let me share a story that has been long overdue about how I helped Chad E. Foster - an incredible high-impact keynote speaker - overcome some website challenges and elevate his web presence.
Left High and Dry
Chad had a static website for his author and keynote speaker business, built with Jekyll - a tried and tested static site generator, a good choice for a business static site. The problem was that his previous web development agency dropped support for his static business website. He needed to move to a new server and find someone reliable to maintain his site.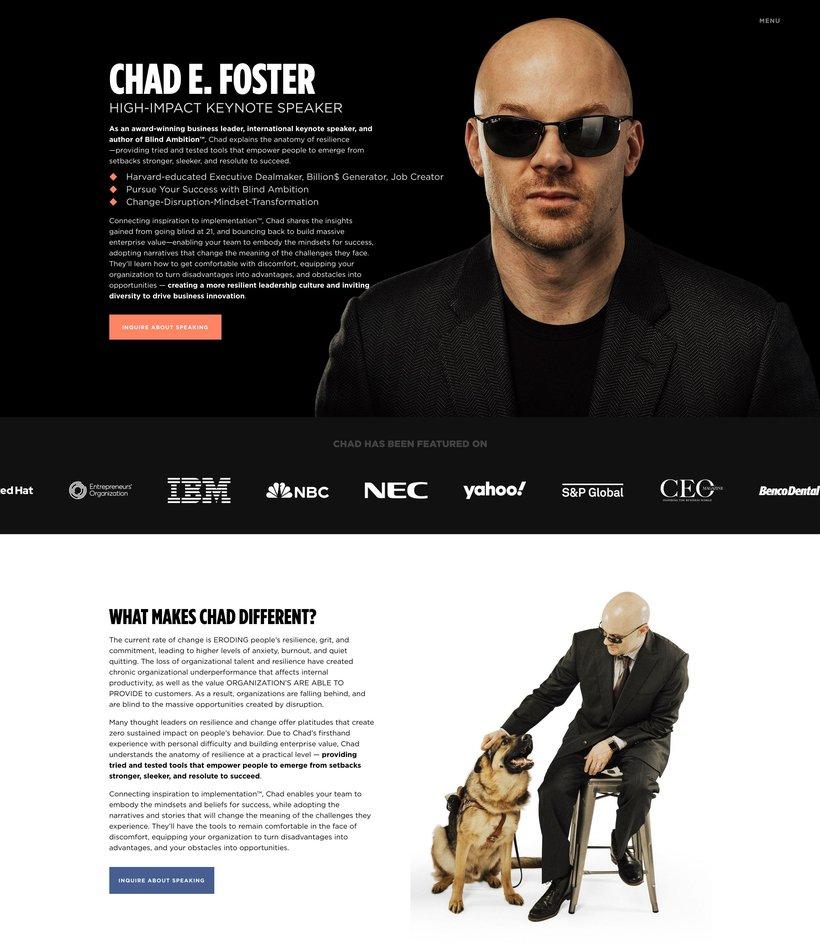 A Simple Task..
The initial request seemed straightforward - move the static website to a new hosting platform, keeping all content and image assets intact, including integration with the chosen Content Management System.
After a short online consultation where I explained all the tech stuff about static sites and the best hosting options, Chad and his team decided to give it a go themselves. After all, it was a simple move to a new server, plenty of tutorials online, especially for a well-established static site generator like Jekyll.
What could possibly go wrong? Turns out - quite a lot!
For starters, the website had a ton of build errors - the static site generator would not generate the website. Secondly, the original developers had not given full access to the integrated Content Management System, making it hard to preserve the existing content and images.
The situation was costing him valuable business opportunities and time.
Finding the Solution
Within days, I identified and fixed the errors that had left the website non-functional, transferred to a new server, and made sure all content and images stayed intact. And optimized the site's speed and reliability in the process.
Enhancing Performance and Accessibility
Over the past year, I have consistently improved the website's speed and performance, restructured the site for better navigation, and introduced new layouts and designs to create an enhanced user experience.
A standout achievement was the creation of a complex two-level drop-down main menu component, crafted with great attention to accessibility, ensuring the website is accessible to all users, regardless of their abilities.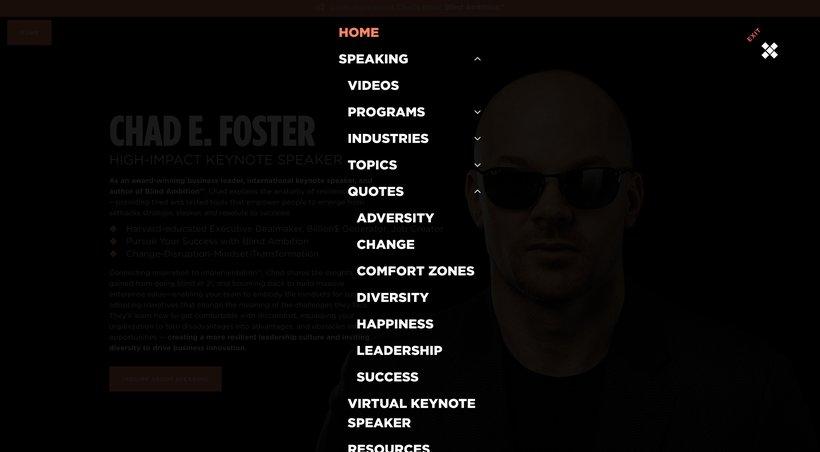 Peace of Mind
Chad now has the peace of mind knowing I've got his back whenever he needs help with updates or any issues.
The improved website performance and accessibility has helped him to continue growing his online presence and expand his business, attracting more clients and wowing his audience.
Ready for an Effective Business Website?
If you want an expert web developer who understands your needs and can make your website shine, let's discuss how we can take your online presence to new heights!
Looking forward to crafting your website into an effective business tool!